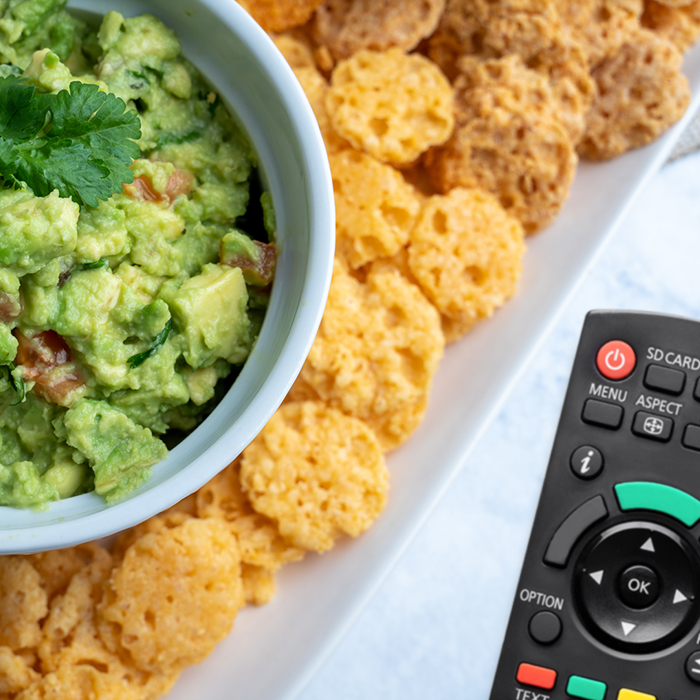 Gameday Snacks That Are Sure To Score
Easy to pick up, pop in your mouth and enjoy, ParmCrisps® are the perfect replacement for carb-filled chips or sugary snacks at any tailgate or game watching party. But if you really want to take your table of munchies to the next level, you'll need to construct a roster of multi-talented tastes. The good news is, you've already found your franchise player—ParmCrisps®.
The first part of any successful snack game plan is to toss the tortilla chips into the stands and pick up the protein-packed power of ParmCrisps® when it's time to dunk into your favorite dips. You can keep it conservative or get inventive and try something new, but no matter what your taste buds are cheering for, ParmCrisps® are here to do the heavy lifting of great tasting dips from your plate to your palate.
You can mix and match various ParmCrisps® flavors to find the combinations you love, like using ParmCrisps® Jalapeño to spice up some cool guacamole or doubling up on the cheese by using ParmCrisps® Original to scoop your favorite cheese dip. But since snacks, like sports, are ever-evolving, here are some new phenoms to keep in mind for your next event.
Bring the heat and the flavor with this savory, satisfying dip that pairs perfectly with ParmCrisps® Jalapeño…as long as you're tough enough.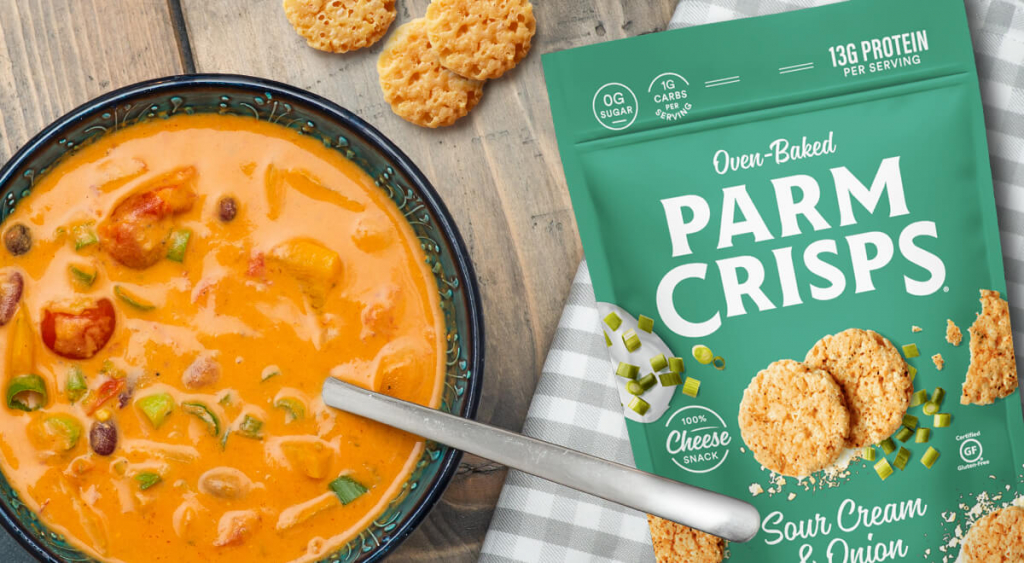 While you're having a cold one, dip into this hot one. Made with your favorite local ale or lager, this creamy dip is amazing when eaten with ParmCrisps® Sour Cream & Onion.
Get your veggies in dip form with this Italian-inspired dip. Scooped with a standard-sized ParmCrisps® Four Cheese crisp or spread atop a larger crisp from our tubs, it combines entrée-sized flavor with finger-food fun.
Draft one of these delicious dips to be on your gameday team or go ahead and choose them all. Either way, ParmCrisps® is there to help you keep all your favorite fanatics filled up with 100% cheese, protein-packed snacks that are Unsinfully Good.