DID YOU KNOW?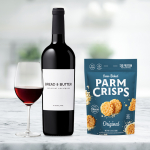 Wine & Cheese For A New Generation
Wine and cheese pairing has a reputation for being stodgy, formal and overly complicated, but it doesn't have to be. In fact, if you follow this guide, it can be as simple as reaching into your pantry for a few pouches of your favorite ParmCrisps® flavors, pulling some Bread & Butter wine from the rack and following the advice you'll find on their bottle—Don't Overthink It.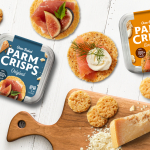 The Perfect Partners For Your Favorite ParmCrisps®
Whether you've only tried ParmCrisps® Original so far or you've worked your way through our entire lineup of flavors, you already know that they taste great on their own. But did you know that what you put on top can make them even better? It's true.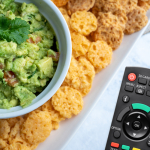 Gameday Snacks That Are Sure To Score
Easy to pick up, pop in your mouth and enjoy, ParmCrisps® are the perfect replacement for carb-filled chips or sugary snacks at any tailgate or game watching party. But if you really want to take your table of munchies to the next level, you'll need to construct a roster of multi-talented tastes. The good news is, you've already found your franchise player—ParmCrisps®.