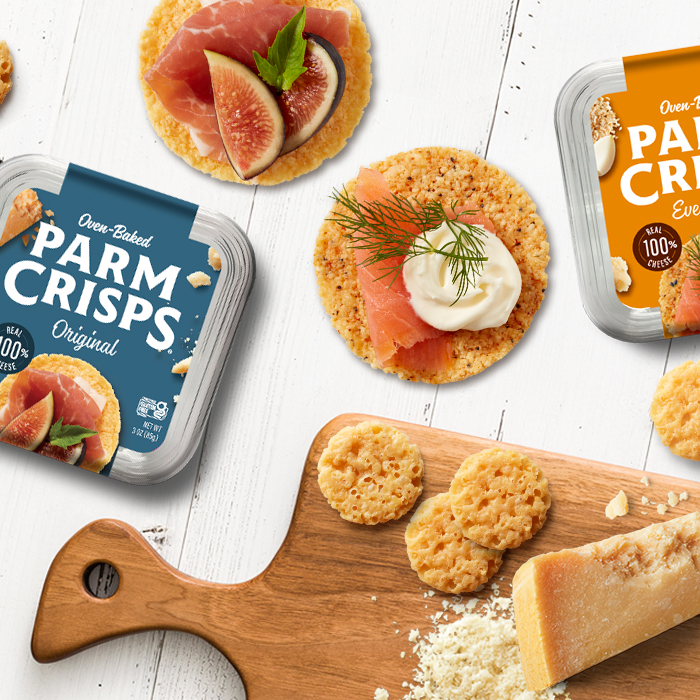 The Perfect Partners For Your Favorite ParmCrisps®
Whether you've only tried ParmCrisps® Original so far or you've worked your way through our entire lineup of flavors, you already know that they taste great on their own. But did you know that what you put on top can make them even better? It's true.
Made from 100% real cheese, the bold flavor and powerful crunch of ParmCrisps® can be complemented by any number of other foods, from fruits & meats to dips & spreads. Here are just a few examples of how ParmCrisps® can be paired to create appetizers, snacks or canapés that can't be topped. (You know what we mean.)
ParmCrisps® Original
The pure cheese flavor of our very first product is ideal when served with items that have a bold taste to match. A piece of freshly steamed asparagus wrapped in (or placed atop) a salty slice of quality prosciutto makes for a savory bite of heaven. You can also keep things fresh with a spread of Ricotta, fresh peach slice and drizzle of honey.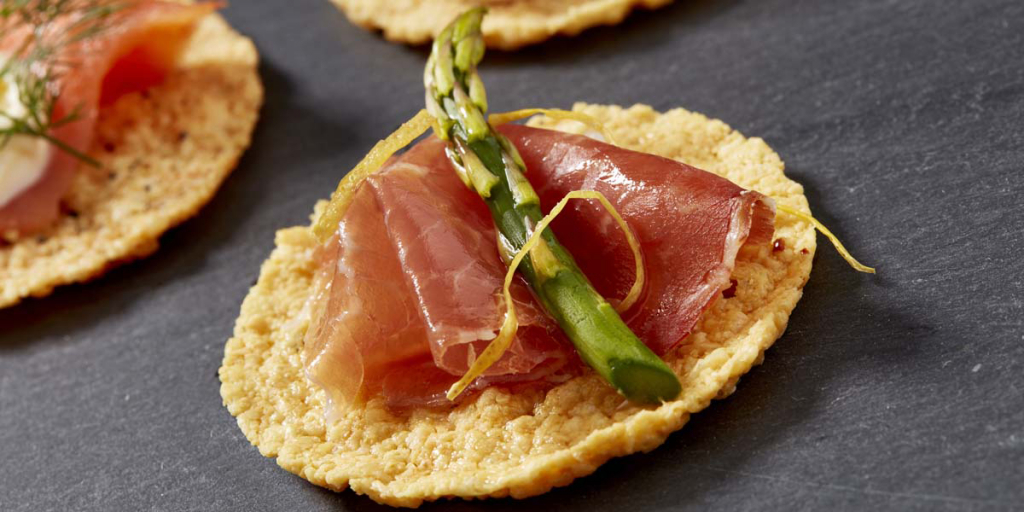 ParmCrisps® Everything
The crisp is inspired by a classic bagel, so why shouldn't your toppings be as well? Cold-smoked salmon is a delicious way to bring amazing depth of flavor, and when you add a dollop of crème fraiche and a sprinkle of chives you've got a bite sure to put everyone in a New York state of mind.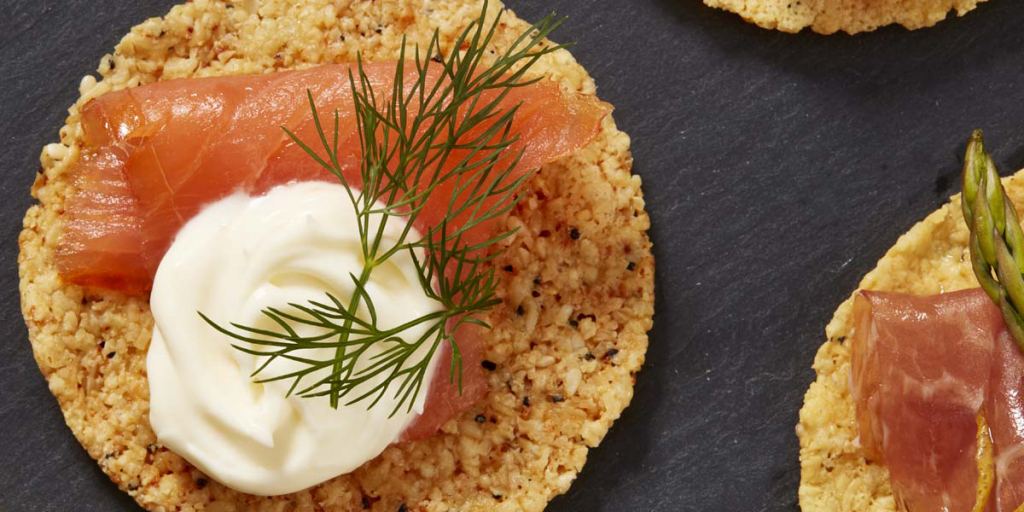 ParmCrisps® Cheddar
Cheddar adds a bit of sharpness to the parmesan taste you love, so why not contrast that with something sweet? A cool, crisp slice of apple (skin on for extra flavor) and a little drizzle of honey will bring back memories of enjoying warm apple pie with a slice of cheddar cheese. (Haven't tried that either? You're missing out.)
ParmCrisps® Four Cheese
With parmesan, romano, asiago and provolone already along for the ride, the smart play here is to lean into all that Italian flavor. A ripe, halved cherry tomato and a single basil leaf from your herb garden are all it takes to turn your ParmCrisps® into miniature caprese salads, with a few drops of balsamic taking the taste over the top.
Pick up some ParmCrisps® Tubs and a couple of ingredients from your favorite store and invite over a few friends to give these combinations a try. In no time, you'll be experimenting with tzatziki, spreading on the hummus and creating incredible combos of your own.